COST SAVINGS AND LONGEVITY
We will work with you from the outset to ensure cost savings on the construction of the whole project, while delivering a high quality product that will stand the test of time and meet your individual needs. Your long term peace of mind is our top priority.
SAFETY AND PROTECTION:
New Zealand has diverse and extreme weather conditions, from harsh sun to extreme wind, rain and hail. Windshadow has developed systems to meet all of these extremes to protect your livelihood from the elements.
Horticulture
As fellow horticulturalists we understand what is needed to protect your crops from the elements. Let us put into place windbreaks and other products and systems that will set your mind at rest – your livelihood is well taken care of! Our extensive knowledge of proven windbreaks and sun and hail protection solutions has been gained through years of experience.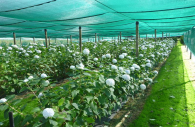 PRODUCT : Shadehouses/Canopy Hail Protection
Listing Page Copy:
Meticulously planned and constructed! We use the finest quality materials to ensure a solid structure that will stand the test of time and meet your protection requirements, either against weather or pest damage.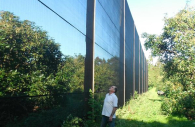 CASE STUDY : Kevin & Ann-Marie Evans
Listing Page Copy:
Kevin and Ann Marie approached us to put a row of windbreaks through their avocado orchard in order to prevent fruit loss and protect against cold SW winds. Their goal: to improve pollination and production. After meeting with Kevin and Ann Marie and discussing their needs, we came up with a solution that encompassed both the functionality of the structure, and the need for it to be convenient to work around once in place.