COST SAVINGS AND LONGEVITY
We will work with you from the outset to ensure cost savings on the construction of the whole project, while delivering a high quality product that will stand the test of time and meet your individual needs. Your long term peace of mind is our top priority.
SAFETY AND PROTECTION:
New Zealand has diverse and extreme weather conditions, from harsh sun to extreme wind, rain and hail. Windshadow has developed systems to meet all of these extremes to protect your livelihood from the elements.
Industrial
WindShadow is committed to helping you protect yourself and the environment around you. We are specialists in the design and construction of solid, dependable and reliable solutions to your problems. This includes media containment, windbreaks and wind protection, sun protection and the protection and shielding of those around you from your activities.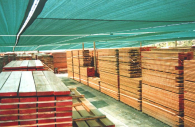 PRODUCT : Yard Cover/Shade
Listing Page Copy:
It's a fact that New Zealand has some of the harshest weather conditions in the world. To protect your stock and property from the rigors of the sun, we can design and build the level of protection you require for your industry.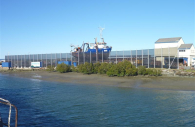 PRODUCT : Media Containment
Listing Page Copy:
Protecting the environment and your neighbours from the effects of your activities is becoming increasingly important. We can design and construct a system which will keep everyone happy, allowing you to continue to improve productivity.